Petridis Home Team
The Petridis Home Team can offer you seasoned agents and a dedicated Realtors putting over 16 years of experience and expertise to help you Achieve your Goal and Purchase your Next Dream Home!
If you are in the market to buy or sell a home, let our 15 years of real estate expertise work for you! The Petridis Team has full-time agents that can help you with the purchase of your First Home, a Second Home or Vacation Home. The Petridis Home Team can also assist you with your corporate relocation to a new area here in Central Florida. Our Coldwell Banker Relocation Department refers many clients that are relocating to this area, as we work with clients from Cartus, USAA and Navy Federal Members.
The Petridis Home Team can help First Time Home Buyers, FHA Buyers, Foreclosures, Bank Owned, Short Sale, Water Front Homes, New Construction Homes, Gated Community Homes, Town homes and Condos.
The most expensive decision that you will make in your life time is Purchasing a Home! We can help you and guide you through the complex and overwhelming Real Estate Transaction. We can guide your through the process and help you achieve your goal. Purchase your Next Dream Home with the Petridis Home Team.
The Petridis Home Team can help you with expert negotiating skills, experience and know how in getting the deal done. Our goal is to guide you through the process and provide exceptional service to help you achieve your dream.
If you are a Buyer, we can help you find the perfect home or condo for you in the local Orlando FL and surrounding areas.
If you are Selling a home, we can simplify the process for you. Our website will generate a live Market Analysis report for your home. This will give you an automated value for your home. If you are not ready to purchase a home now, use the monthly Market Value Report to get an updated Snapshot of your home each month.
When you are ready to sell your home, we can prepare a Comparative Market Analysis - CMA for your home and let you know what your home actual value is in this market. Let us market your home and have it sold in no time.
Call the Petridis Home Team direct at 407-756-3303 to discuss your needs and explore the market. Enjoy our website and have fun creating any home searches that you want. If you need help, we are here to assist you and help you save the search criteria you need to find the perfect home.
We provide excellent service and are committed in finding you the perfect home or investment property. This is the best time to buy a home here in Central Florida. The rates are still historically low! What are you waiting for?
Call the Petridis Home Team direct at 407-756-3303!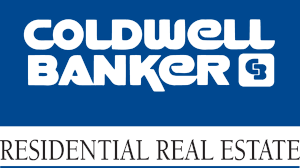 211 E Colonial Dr., Suite B, Orlando FL 32801
Office: 407-841-6060 | Direct: 407-756-3303
Petridis Home Team
Peter Petridis
Meet the Team