Golden Oak at Walt Disney World Resort
Golden Oak at Walt Disney World Resort is a brand new community that is controlled by Walt Disney World. The community is named after Disney's family ranch in California and is a large community with over 400 luxury custom omes starting at over $2M and going over $10M. This exclusive community gives you access to 3 level of homes, the Tuscan style village home on a quarter acre, a half-acre home called the Estate Home with many styles including the Southern Classical, and the Grand Estate Home which is built on a 3/4 of an acre.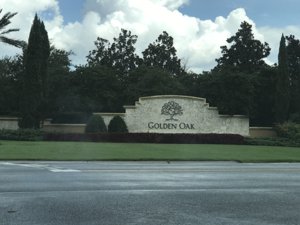 Golden Oak community has a 17,000 has a clubhouse called the Summerhouse Clubhouse. The residents price point for a new home is just under $2,000,000 and the most expensive home now comes in at around $8,000,000. The HOA fee is $25,000 which covers the maintenance ground fees and gives access to the clubhouse.
Disney World offers a Concierge service and can book tickets to the park, book reservation and tours of the parks and allow the guest to use the private Disney transportation throughout the parks. Each home owner also receives five three year annual passes for the parks. This community is designed to be to give you a home away from home feeling.
Part of the community is also a large Five Star - Four Seasons hotel with all its amenities and goodies a person can have, including an 18-hole golf course that can be used by the owners of Golden Oak.